Announcing a Diabolical Holiday Season Sale!  Our Soundtrack CDs and Wicked Pixel Cinema T-Shirts are only $6.66!!  Wait, is that right?  Apparently, we've been drinking too much nog… or those evil elves got into our webstore again!  Whatever the cause, it's too late to go back now.  Spend your x-mas card money here: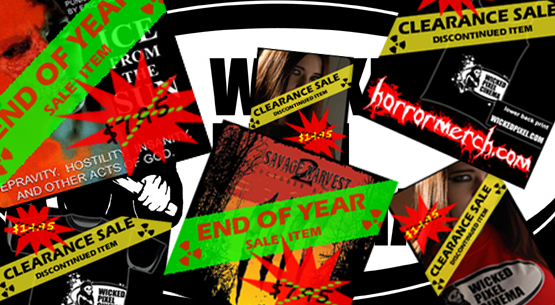 (By the way, these t-shirts are discontinued, so if you're going to collect this piece of indie film history, this is your last chance!)
*Sale ends December 25th!