Filmmaker and actress Eli DeGeer will play the lead role in STOPLIGHT. DeGeer played supporting parts to lead roles in short films and commercials before starring in CHINA WHITE SERPENTINE (2003), co-directed by Eric Stanze and Robin Garrels. CHINA WHITE SERPENTINE received high praise in reviews from around the globe. For its ten-year anniversary, CHINA WHITE SERPENTINE was invited to screen as the Special Showcase Selection of the 2013 PollyGrind Film Festival in Las Vegas, Nevada.
DeGeer directed the short film NOTEWORTHY (2012) which won a Women Filmmakers Award Of Merit at the 2012 Best Shorts Competition, La Jolla, California.
She has just completed playing a lead role in the web series THE KILLERS RESOLUTE, directed by Chris Grega, slated for release later this year.
The STOPLIGHT Indiegogo campaign perks include a numbered, limited edition advance poster. Only 100 of these posters will ever be printed! It will be autographed by director Eric Stanze, star Eli DeGeer, and the rest of the cast and crew. Additional perks include actual props used in the filming of STOPLIGHT, an autographed copy of the screenplay, YOUR NAME in the credits of the film (includes submission to imdb.com), and much more!  More details here!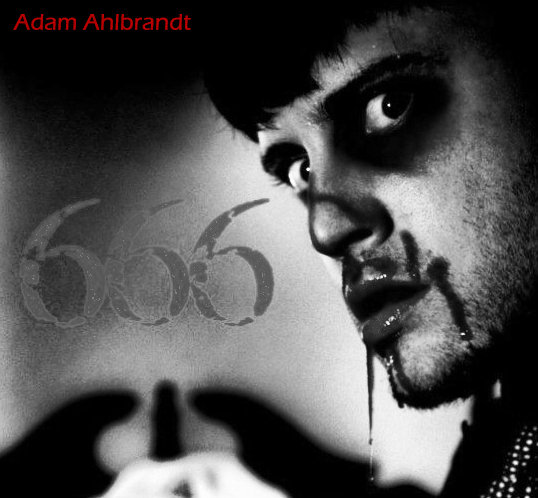 Adam Ahlbrandt has signed on to play a major role in Eric Stanze's STOPLIGHT.
Within the past month alone, Ahlbrandt was hyped up in the pages of both Fangoria Magazine and Gorezone Magazine, indicating his rapidly expanding notoriety. He is the director of indie horror hits CROSS BEARER and THE CEMETERY. Currently, Ahlbrandt is directing and acting in two new feature films, HUNTERS and THE SADIST.
The STOPLIGHT Indiegogo campaign perks include an autographed and numbered limited edition advance poster (only 100 of them will be printed… ever!) and an autographed copy of the screenplay. Ahlbrandt's signature will be included on both!  STOPLIGHT will be Adam Ahlbrandt's first collaboration with indie film veteran Eric Stanze.  Support this film at Indiegogo today!
Wicked Pixel Cinema has launched an Indiegogo campaign to fuel up the production of STOPLIGHT, directed by Eric Stanze.  Check out the many amazing perks here!