The fact that the number thirteen will be everywhere this year is not lost on us…
Happy New Year to our sinister fans!
May 2013 bring you all the

wickedness

you've wished for!
To keep up with our goings-on:
Subscribe to us on 

YouTube

!
Sale ends January 5th, 2013!
The coupon box will appear after you add RATLINE to your shopping cart.  Then, just enter code: RATSALE
Shipping within the U.S. is always free!  Every DVD comes signed by director Eric Stanze!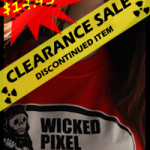 Announcing a Diabolical Holiday Season Sale!  Our Soundtrack CDs and Wicked Pixel Cinema T-Shirts are only $6.66!!  Wait, is that right?  Apparently, we've been drinking too much nog… or those evil elves got into our webstore again!  Whatever the cause, it's too late to go back now.  Spend your x-mas card money here: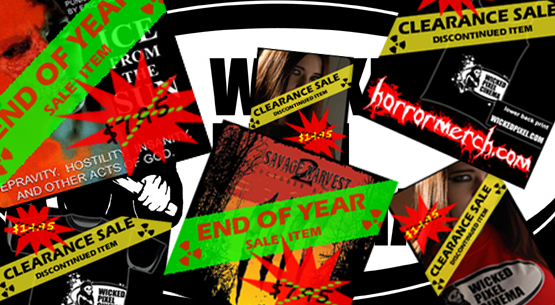 (By the way, these t-shirts are discontinued, so if you're going to collect this piece of indie film history, this is your last chance!)
*Sale ends December 25th!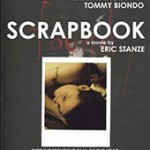 We're bursting with excitement over here – SCRAPBOOK on Limited Edition VHS?!?  Yes, please!!!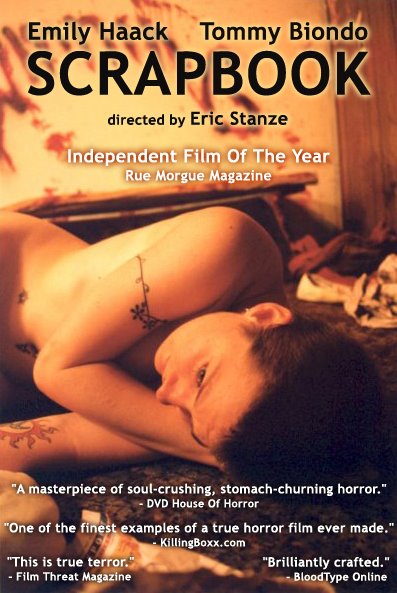 This Limited Edition VHS of SCRAPBOOK, released by Vultra Video, comes signed by director Eric Stanze, and includes an 11 x 17 movie poster, a Vultra Video sticker, and a surprise item…
When Vultra Video says "limited" …they mean it!
Visit

vultravideo.com

 to order yours right now!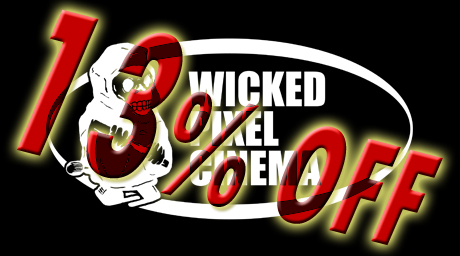 It's the Halloween season!  That calls for a TREAT!  From now through October 31st, everything, yes EVERYTHING, in our webstore is 13% off!
Use coupon code:  SCARE13
**Coupon does not apply to Amazon Instant Video downloads.
**To receive the MAXIMUM discount, please add coupon code to shopping cart AFTER you've loaded it with ALL the goodies you're purchasing!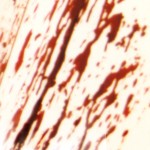 We think it goes without saying:  Halloween is our favorite holiday.
So… for the month of October, we'll be treating you tricksters!  Be on the lookout for spooky music videos rising from the vault, vintage photos creeping up from our lurid past, dastardly-discounted deals in our webbed store, and painfully-free gruesome giveaways!  So don your costumes, practice your pranks, and, uh… change your socks.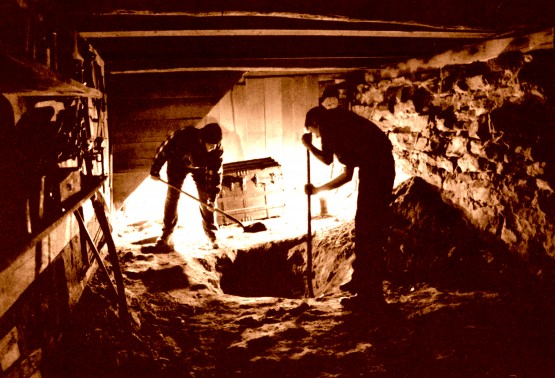 Thank you to the festivals, the judges, the journalists, the reviewers, the interviewers, the Tweeters, the Facebookers, the YouTubers, and the fans who made RATLINE's first year so amazing!
Director Eric Stanze is already hard at work on

his next screenplay

.  We can't wait to show you what's in store…
Be the first to know all the goings-on!  Follow us on Twitter, Like us on Facebook, and Subscribe to us on YouTube!
Delve into filmmaker Eric Stanze's mind by Following his Tweets, and Subscribing to his Facebook musings!