Actor, musician, and writer Jim Ousley is one of the stars of our newest film, IN MEMORY OF.  He also wrote a gruesome graphic novel that creeps forth into the world next month! Put your eyeballs on THE DEAD PALACE, if you've got the guts!  THE DEAD PALACE – a full-color horror anthology comic featuring gothic tales of otherworldly mystery and bloody terror – will be available in October.  Guaranteed to make perfect Halloween Season reading! Pre-order today!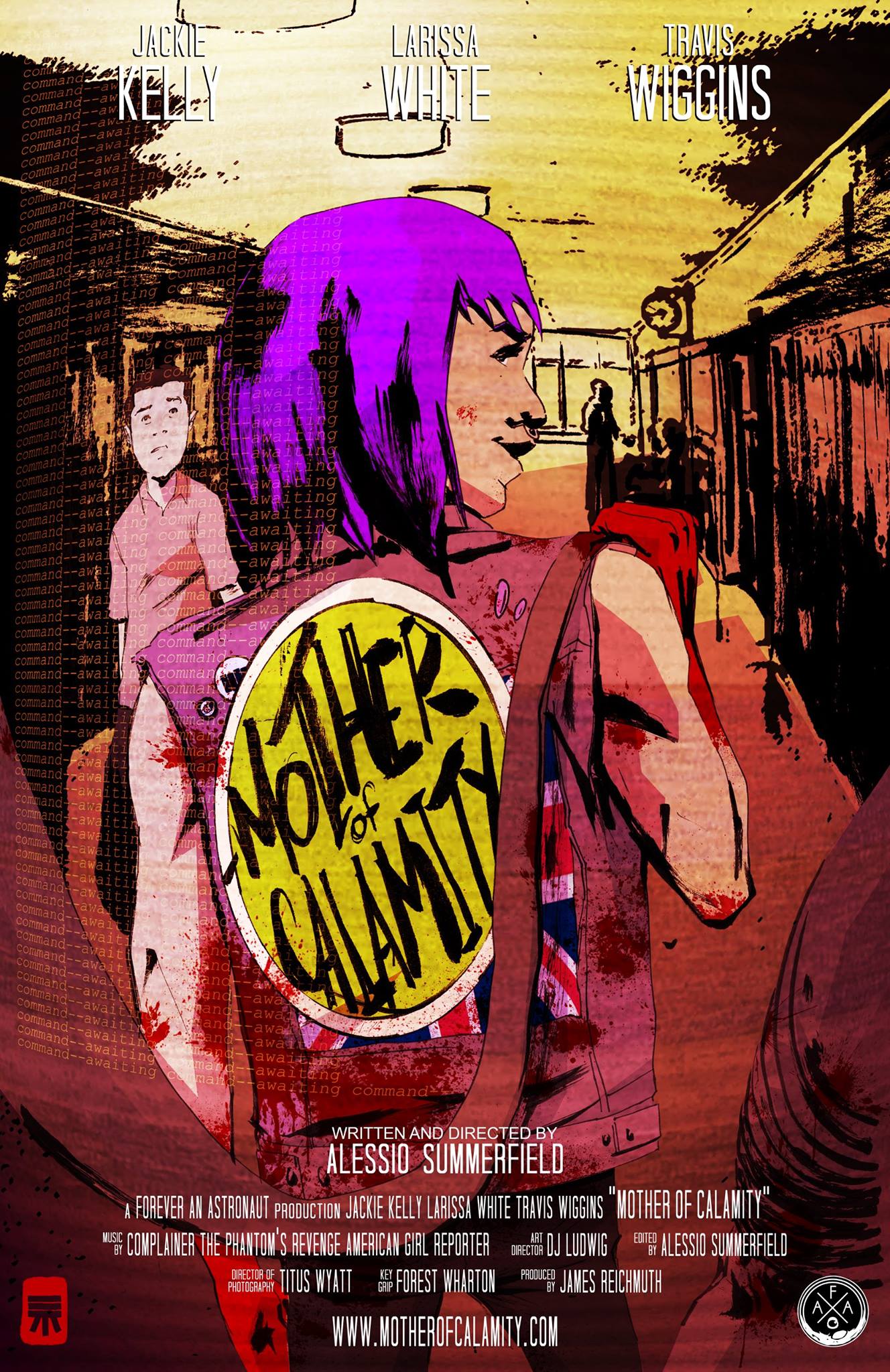 Unquestionably skilled Jackie Kelly, co-writer and star of our new film IN MEMORY OF stars in the new short film MOTHER OF CALAMITY, directed by Alessio Summerfield.  Pick up IN MEMORY OF here and watch MOTHER OF CALAMITY here!
Chad Clinton Freeman and David Rosen discuss what they believe were the cinematic inspirations behind IN MEMORY OF on Episode 18 of the "Piecing It Together" Podcast.  Put your ears to it here.
Chad Clinton Freeman was the founder and director of the late Pollygrind Film Festival.  David Rosen is a motion picture connoisseur and music composer.
Geek To Me Radio interviews IN MEMORY OF stars & co-writers Jackie Kelly and Jason Christ.  Listen here!
You can snag the Two-Disc Blu-ray of IN MEMORY OF here, as well as a limited edition IN MEMORY OF poster, numbered (only 100 printed) and signed by Jackie Kelly, Jason Christ, director Eric Stanze, and the rest of the cast 'n' crew!
Horror Society interviews writer/director Eric Stanze about his career, filmmaking, and his new movie IN MEMORY OF.  Read it here!