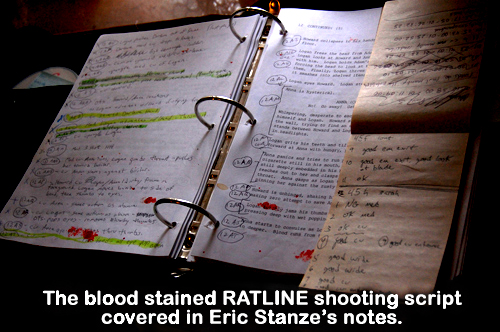 Thank you to the festivals, the judges, the journalists, the reviewers, the interviewers, the Tweeters, the Facebookers, the YouTubers, and the fans who made RATLINE's first year so amazing!
Director Eric Stanze is already hard at work on

his next screenplay

.  We can't wait to show you what's in store…
Be the first to know all the goings-on!  Follow us on Twitter, Like us on Facebook, and Subscribe to us on YouTube!
Delve into filmmaker Eric Stanze's mind by Following his Tweets, and Subscribing to his Facebook musings!