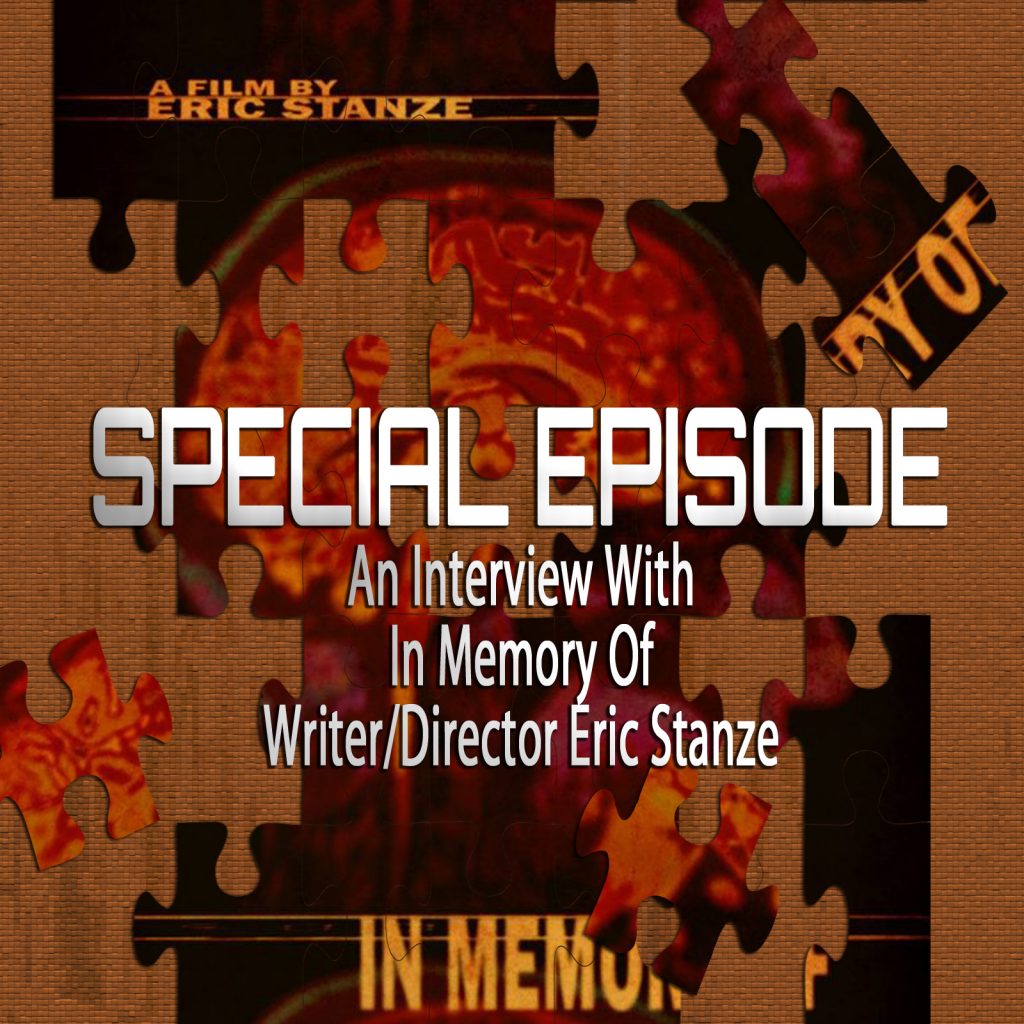 IN MEMORY OF writer/director Eric Stanze is interviewed by the Piecing It Together Podcast about the cinematic inspirations that fueled the creation of IN MEMORY OF.  Put your ears to it here.
The Two-Disc Blu-ray release of IN MEMORY OF is available here.
Trailer and details about the film are here.
IN MEMORY OF stars Jackie Kelly and Jason Christ, who co-wrote the screenplay with Stanze. The film also stars Emily Haack (SCRAPBOOK), DJ Vivona (ICE FROM THE SUN), Jim Ousley (TENNESSEE GOTHIC), Gus Stevenson (DEADWOOD PARK), Haley Jay Madison (HEADLESS), and Katie Groshong (JUG FACE).