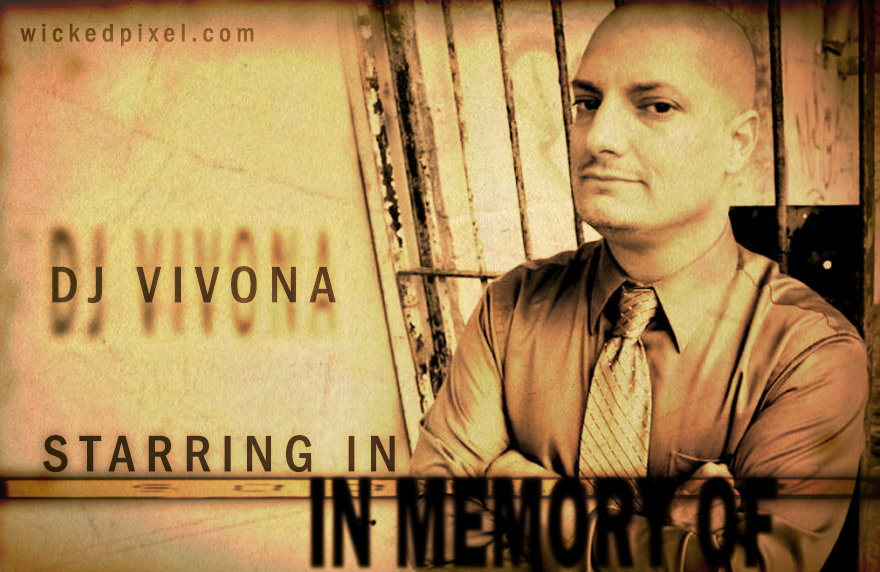 DJ Vivona will play a leading role in the upcoming feature film, IN MEMORY OF, directed by Eric Stanze. Vivona's lengthy indie film career spans the cult classic SAVAGE HARVEST, to the experimental / horror trips ICE FROM THE SUN and CHINA WHITE SERPENTINE, to the vicious occult shocker RATLINE. Vivona will share the IN MEMORY OF screen with co-stars Jason Christ (DEADWOOD PARK, RATLINE), Adam Ahlbrandt (HUNTERS, THE SADIST), and others to be divulged soon!
IN MEMORY OF, a raging tempest of demented horror, a road-trip odyssey, and a fever-dream descent into madness, is written by Jason Christ, Jackie Kelly, and Eric Stanze. Music score by Rocky Gray.
Be among the first to see the film! Pre-order your IN MEMORY OF Blu-ray and you'll receive it two weeks before the release date! With each pre-order, you'll also receive the link and password to filmmaker Eric Stanze's private online IN MEMORY OF production journal.